Last year was the "Year of the Sheep" in China, Japan, and other parts of the world that celebrate a different animal once a year. I thought I could be relevant if I made a few sheep related videos for the occasion but by the time I finished people were already getting excited about the "Year of the Monkey". I made videos about sheep and I can't just swap out the word sheep and replace it with the word monkey. Doing that would make my video titles sound racist. See what I mean: Are You a Dumb Sheep?, I'm Getting Too Old For This Sheep, and Your Sheep Hit the Fan, the Album.
I think the USA should celebrate an animal every year too…2016 could be the "Year of the Skunk" where the "skunk smell" is celebrated by citizens by not washing their hands after pooping…suddenly using a fork to eat a pizza might seem like a good idea.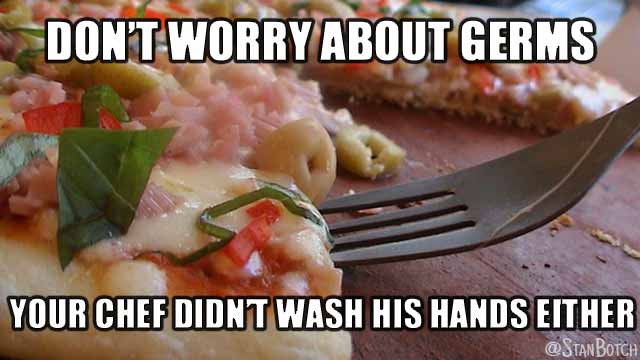 Funny Sheep Video #1: What I Have in Common With Sheep
Learn the similarities between myself and a sheep. Wool, shaving, ewe's, and how to tell the age of a sheep are covered.
Funny Sheep Video #2: Your Sheep Hit the Fan, the Album
This is suppose to be a commercial for a sheep album. It features 9 sheep songs presented in the style of an old CD commercial.
Funny Sheep Video #3: Sheep Trivia Game: What is the Secret Message?
Sheep are trying to send humans a secret message. You have to figure out what that message is in this sheep trivia game.